Energy independence, electricity savings, green living, and increased property value in Vacaville, California.
Going Solar in Vacaville California
California is the best state for going solar—and Vacaville is no exception! With an average of 260 sunny days each year, not to mention ideal temperature conditions, Vacaville solar is on the rise.
There are many reasons why the residents of Vacaville are choosing solar: energy independence, electricity savings, green living, increased property value—just to name a few.
Choose a Vacaville solar installer with literally thousands of successful installations under their belts!
Citadel Solar is also equipped to completely reroof your home or provide required updates or repairs. Additionally, special financing options are available for both PV solar systems and roofing work.
Businesses benefit from solar too! If your business is considering going green, Citadel can help make that happen.
Contact us today for more information and a free quote. Choose Vacaville's solar experts! Call Citadel Solar today.
Citadel Roofing & Solar is one of the most trusted names in solar and roofing throughout the state of California. Our unwavering goal is to deliver an unparalleled level of customer service, so you can feel confident and cared for every step of the way when you choose us for your home improvement project.
Power your life with solar, energy storage and roofing from Citadel.
Going solar just makes sense. Between energy independence, electricity savings, green energy, and increased property value—going solar is a no-brainer for nearly everyone.
At Citadel Solar we offer robust solar + energy storage solutions. Pair a battery system with your solar panel installation and you'll be keeping your lights on during power outages. Draw from your own power when it's otherwise unavailable. 
This ability to pull from your own energy reserves also lets you skip the grid when utility prices are at their highest. In conjunction with the California net metering system, you can save money on your energy costs by going solar. 
While you're enjoying energy independence and a lower utility bill, you can know that you're also reducing your carbon footprint. You'll feel great knowing where your electricity comes from and knowing that you're doing your part to help the planet. 
If the time comes where you start looking to move—you can rest easy knowing that solar increases the value of your Vacaville property. Solar often translates into a faster home sale and a higher sale price should you sell your home down the road.
Learn more here about our residential solar offerings. 
Each solar PV system is custom designed for your unique energy needs along with the style of your home. 
When designing your new solar installation, we take into consideration your energy usage along with the sun's unique position in relation to your roof in Vacaville. This lets us build a system that meets your needs throughout the year. This isn't a cookie-cutter service. This is an energy solution for you and your home.
Roofing Fixes and Installations
Not every roof is solar-ready. But with Citadel, that doesn't have to be a problem!
Citadel has tens of thousands of happy roofing and roofing repair customers throughout California, so it's safe to say roofing is in our DNA!
Just like our solar work, we're committed to providing top of the line roofing products and service. We know that it's our work that really defines us as a company. Between meticulous installation quality, top shelf installation teams, and top-of-the-line customer service—we're committed to providing a premier roofing experience.
Learn more about Citadel roofing and financing available. 
With the utility bill savings, and increased value of your home, solar systems eventually pay for themselves. But in the meantime, there are a number of financing and incentive options available. 
With incentives like the Federal Investment Tax Credit, the California net metering policy and excellent system financing plans—going solar has never been easier.
Read more detailed explanations of both incentive programs in our Learn Financing resources.
Vacaville Commercial Solar
Customers have never been more interested in supporting businesses that are also planet-friendly. With lower taxes, electricity savings, and sustainability benefits—Vacaville commercial solar is on the rise.
Citadel offers rooftop systems, ground mounts, carports and shade structures. Learn more about commercial solar today. 
Why Choose Citadel? Vacaville's Solar Experts
Since 2016 Citadel Solar has been serving the Vacaville community. Read our reviews and testimonials, get a free quote, and explore your solar options today—we'd love to work with you!
When it's time to power your life or business with solar, energy storage or roofing, give us a call. We are ready to help.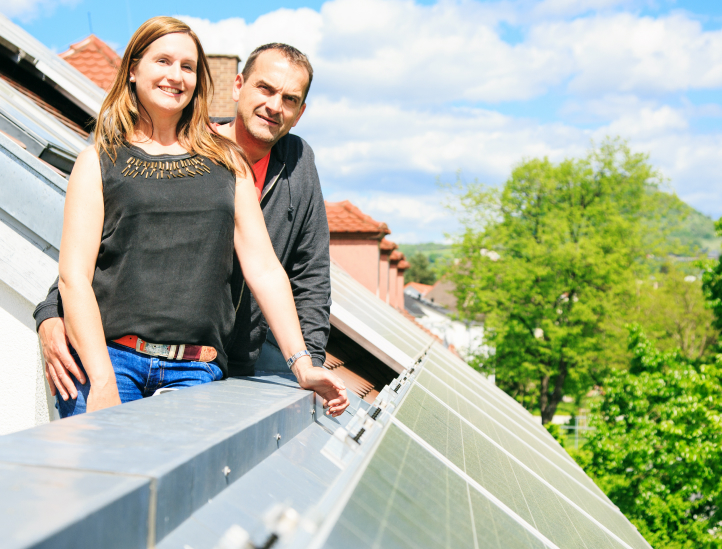 4890 Allison Parkway, Vacaville, CA 95688
Phone:
(707) 446-5500
Hours:
Monday: 7:00 am–5:00 pm
Tuesday: 7:00 am–5:00 pm
Wednesday: 7:00 am–5:00 pm
Thursday: 7:00 am–5:00 pm
Friday: 7:00 am–5:00 pm
Saturday: Closed
Sunday: Closed
Contact us today for a free quote on your solar, energy storage or roofing project.